Start
Step 1: Operating System
Step 2: Processor
Step 3: Memory
Step 4: Hard Drive
Step 5: Optical Drive
Step 6: Graphics Card
Step 7: Case
Step 8: Screen
Step 9: Keyboard & Mouse
Step 10: Speakers
Step 11: Connectivity
Step 12: Software
Step 13: Warranty
Step 14: Delivery
Summary & Checkout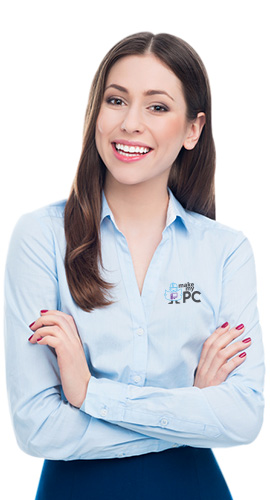 Welcome to our Desktop PC builder.
At each step, choose the PC features you want from our selection of the best-performing & most reliable options. We assemble your PC, load it with Windows 10 Pro & send it to you ready-to-go within 72 hours.
Our excellent Pro Desktop Base Package is already selected. You just make changes as you go as per your requirements. You can go back at any time to review or change your choices. Click 'next' to begin.
Need help?
Don't hesitate to call us on 1300 89 16 39 or live chat with us if you have any questions.
Step 1: Choose your
Operating System

option
Operating System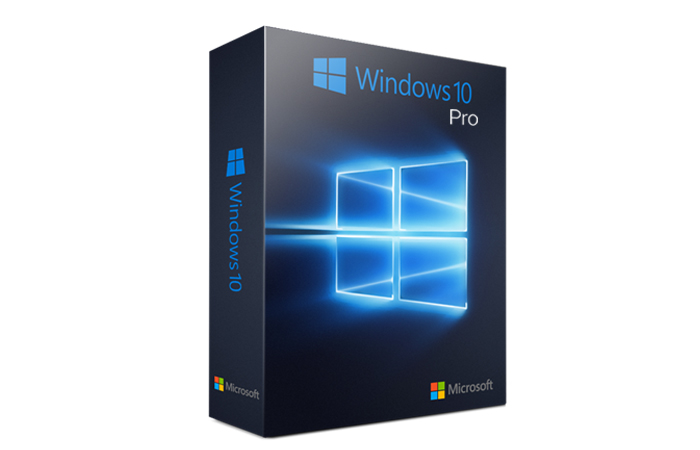 We install the latest version of Microsoft Windows 10 Professional Edition (RRP: $299) on your PC. We provide your genuine product key on your invoice.
Step 2: Choose your
Processor

option
Processor (CPU)
AMD A4 9300
Dual-Core 3.8Ghz/4GHz Turbo + Dual-Core R3 Graphics
AMD A6 9400
Dual-Core 3.5Ghz/3.9GHz Turbo + Quad-Core R5 Graphics
3.4GHz Radeon Vega 3 Graphics
AMD Ryzen 3 Radeon Vega 8 Graphics
Quad-Core 3.6GHz/4GHz Turbo + 8 Core Radeon Vega 8
3.5Ghz Dual Core 4 Threads + Intel HD 610 Graphics
3.6Ghz/4.2GHz Turbo Quad Core 4 Threads + Intel UHD 630 Graphics
2.9/4.1Ghz Turbo 6 Core 6 threads + Intel UHD 630
3.0/4.7GHz Turbo 8 Core 8 Thread + Intel UHD 630 Graphics
The processor is the most important part of your PC and there are two brands: AMD & Intel. The higher the price, the faster the processor. We recommend getting the best processor your budget will allow. This will give you a faster PC which remains up-to-date for longer. Our base default processor is the AMD A4 and it will easily handle general home & office functions such as web browsing& word processing etc. For heavier PC use and more resource-intensive programs, consider upgrading according to your budget.
Desktop PC Processor Walk-Through
What is it?
The processor is the main processing chip of the computer. Think of it as the computer's brain. As you go up in price, the speed of the computer's 'thinking' increases (calculations per second).
What are my options?
There are two processor brands: AMD and Intel. Both are excellent. Each brand offers a range of processors on a sliding scale of performance & price.
Selecting a more powerful processor will mean that you will require a motherboard designed for that processor. This is reflected in the price difference, which accounts for both the processor & the motherboard made for it.
What do I get with the base model?
Our default option is an AMD A4 Dual Core. All you need to know is that this is already a very good processor for general home & office use, and that the options above it will cost more but will increase performance.
Why would I select a different option?
You would choose a different processor here if you intend to use the PC for more intensive purposes, such as processing graphics, gaming, music production or specialised industry programs. Usually, specialised programs recommend the ideal processor in their specifications. Alternatively - and this is our personal view - you may just want an extra fast & powerful PC that you will not need to upgrade for a very long time, one that you know will easily handle anything you may want to use it for in the future even if you're currently just word processing & browsing the web. We've been using our own PCs for years flawlessly because we built them around great processors.
Need help?
This first step of choosing a processor is commonly one that people have questions about, so feel free to call us or live chat with us about your needs. Our default selection does the job well for most general home & office PCs.
Step 3: Choose your
Memory

option
Memory (RAM)
4GB of memory will handle home & office functions, but the rule is simple: the more the better. Opting for extra RAM is an inexpensive change that will make a big difference. We find Kingston to be the best brand for RAM.
Desktop PC Memory Walk-Through
What is it?
Memory manages all the processes & tasks involved with using your PC. How many gigabytes (GB) of memory (or RAM) you need depends on the number & type of programs you are using. The more memory you have, the better your PC will be able handle multiple applications running at once, as well as any memory-hungry programs.
What are my options?
4GB, 8GB or 16GB.
Our 16GB option uses Kingston Hyper-X memory, which is faster than the standard memory used for our 4GB & 8GB options. Hyper-X memory is a genuine performance boost that we include with the 16GB option.
If you chose an Intel processor in Step 1, we automatically upgrade you for free to DDR4 memory, instead of the standard DDR3 memory.
What do I get with the base model?
Although the 'more the better' rule applies, 4GB is our default and is the minimum you'll need to comfortably run general functions such as those associated with Microsoft Office & web browsing.
Why would I select a different option?
Specialised programs often recommend more than 4GB, and some people just prefer plenty of 'head room' so they get more than 4GB. Opting for more RAM is something to consider, especially because the price difference is not that much.
Step 4: Choose your
Hard Drive

option
Hard Drive (HDD)
Choose a standard hard drive in capacities of 1TB or 2TB (7200 RPM).
Instead of a standard hard drive, choose a mega-fast Kingston Solid State Drive (SSD) in capacities of 120GB, 240GB or 480GB, which reaches lightning read speeds up to 550 Mb/s & write speeds up to 500 Mb/s.
To achieve the warp speed of an SSD and the larger storage capacity of a standard hard drive, we recommend choosing one of our HHD/SSD combos. Your operating system and programs are run off the SSD, and your files are kept on the standard drive. It is important to note that as a custom service to you, we fully map these drives to work together seamlessly, so that you can conveniently keep using the default Windows 10 file structure as per normal.
Speed & reliablility are our number one priorities when it comes to hard drive brands. Statistically, Toshiba make the #1 most reliable hard drives in the world, so that's what we use. For our SSDs, our experience finds that Kingston is the most reliable, and very fast in real-world conditions.
Desktop PC Hard Drive Option Walk-Through
What is it?
The hard drive you choose determines the storage capacity of your PC.
What are my options?
Choose a standard hard drive, or a faster Solid State Drive (SSD), or a combination of both (see below).
What is your high-performance modification?
We offer a Solid State Drive (SSD) modification that we encourage you to consider. The benefit of selecting an SSD option is that it will make your computer run at hyper-speed, relative to your build.
Standard hard drives consist of many moving parts, and this slows data transfer. SSDs are solid - they have no moving parts that need to interact with each other. This means that data transfer is ridiculously fast compared to normal hard drives. SSDs have smaller storage capacities, so if you want the speed of an SSD but need more storage, we will use an SSD for running your operating system & programs, and use a standard hard drive for storing your data - all seamlessly integrated.
Using an SSD has a significant impact on PC speed. We offer this modification here in order to save you from doing it the costly way with IT technicians later on.
Here is a simple chart that summarises the options available to you:
Hard Drive Options

Standard Hard Drives


1TB
2TB

Combo (Speed + More Space)


120 SSD + 1TB
120 SSD + 2TB
240 SSD + 1TB
240 SSD + 2TB

SSD Hard Drives (Faster)


120GB
240GB
480GB
Step 5: Choose your
Optical Drive

option
Optical Drive
LG BluRay Player / Burner
These days most media is loaded via USB or download, so a DVD player/burner is not part of our base model. If you need it, add an excellent ASUS 24x DVD burner. If you want your PC to be a full-service entertainment centre, add a high quality LG BluRay burner (10x BDR; 16x DVDR).
Step 6: Choose your
Graphics Card

option
Graphics Card
Your processor (CPU) already has native in-built HD graphics capabilities. So, for general use such as internet browsing and high-definition video viewing you don't need a graphics card. You can even experience 4K resolutions thanks to the native CPU graphics if your monitor supports it. Here we provide two graphics card options powered by Nvidia if you plan to use graphics-intensive programs relating to video edition, animation, 3D design or gaming. Note that if you want a PC fine-tuned for gaming, you should be on our gaming PC page!
Desktop PC Graphics Card Walk-Through
What is it?
Graphics cards are optional chips that are used to boost the graphics performance of your PC.
What are my options?
You can leave it on the native graphics (see below), or choose the Radeon 2GB R7 360 or Nvidia Geforce 2GB GTX 950.
What do I get with the base model?
For the purposes of viewing websites and videos/movies, your PC already comes with full high-definition graphics. This is because the processor that you selected in step 1 comes with very good built-in graphics. They differ depending on what processor you selected, but natively they are all very good full HD graphics processors. Below we have provided a summary of the on-board graphics you already have.
Why would I select a different option?
You would select a better graphics card here if you require high-performance graphics rendering. For instance, if you are a gamer, or if you work with advanced graphics programs & 3D animation, or if you use graphic-intensive industry programs (eg. CAD) you would most likely select a graphics card option here for optimal graphics performance.
Native CPU Graphics You Already Have
Processor
Graphics
AMD AM4
Radeon R3
AMD A6
Radeon R5
AMD A8
Radeon R7 APU (6 Core)
AMD A10
Radeon R7 APU (8 Core)
Intel Pentium
Intel HD 510
Intel i3
Intel HD 4400
Intel i5
Intel HD 530
Intel i7
Intel HD 530
Step 7: Choose your
Case

option
Case
All our Desktop PC's come with a Cooler Master Elite Tower Case in your choice of two colours/finishes: black/gray or black/blue. Our case design is sleek, practical & fits stylishly into any home or professional environment. It also has a strong construction that is mostly metal.
Step 8: Choose your
Screen

option
Screen (Monitor)
Philips 21.5" Full HD LED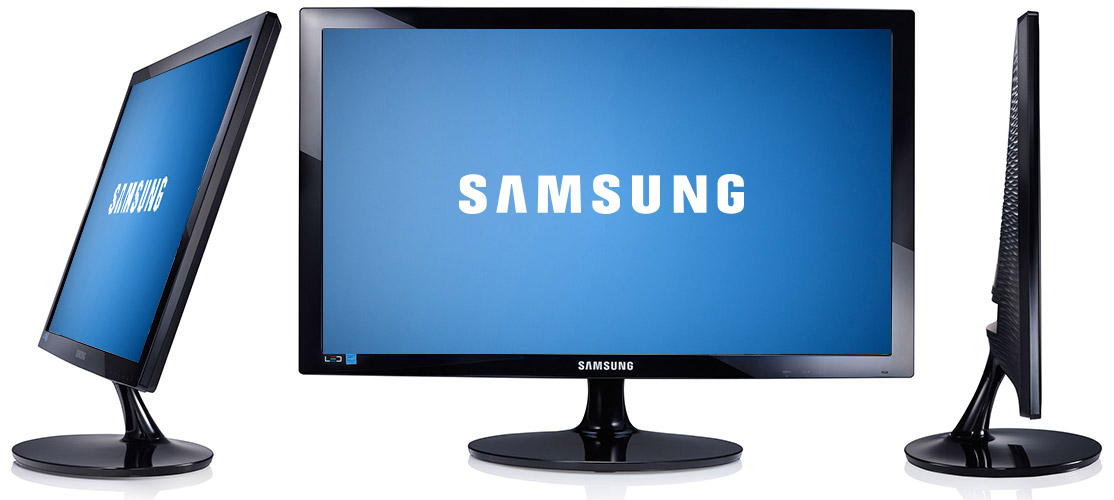 LED Back-lit LCD Monitor / Full HD (1920 x 1080) / 5ms Response Time / D-Sub / HDMI
Samsung 24" Full HD LED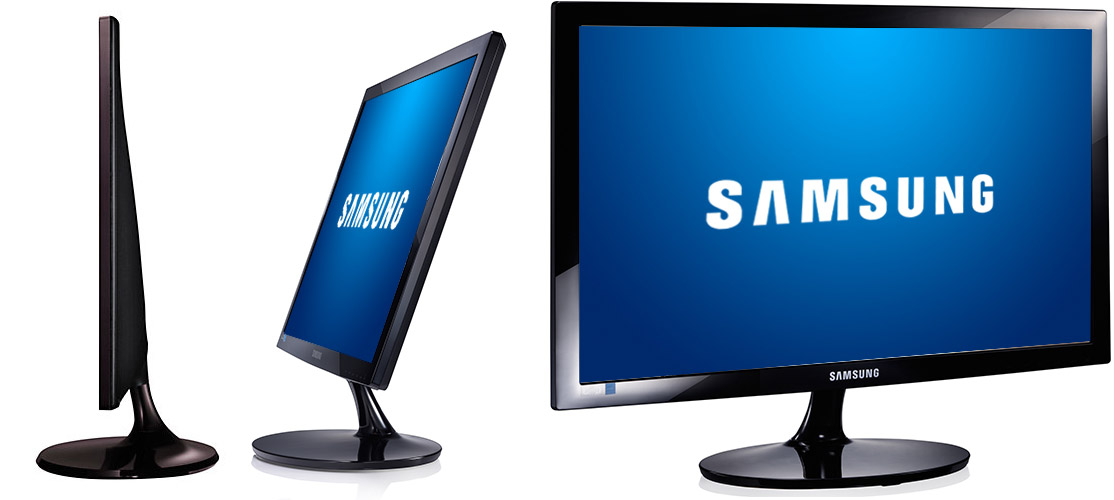 LED Back-lit LCD Monitor / Full HD (1920 x 1080) / 2ms Response Time / D-Sub / HDMI
LED Back-lit LCD Monitor / Full HD (1920 x 1080) / 5ms Response Time / HDMI / D-Sub
Select a 21.5", 24" or 27" inch monitor option by Samsung or LG. Each one is a full HD widescreen LED monitor featuring a HDMI connection for a superior HD experience. You can also order these screens in pairs which is something to consider if you are looking to be more productive. You can have different windows & programs open on different screens - emails one side, spreadsheet or internet browser another side etc.
Step 9: Choose your
Keyboard & Mouse

option
Step 10: Choose your
Speakers

option
Speakers
We're keeping it simple & practical here. You have the option of a great pair of small USB-powered speakers. These little surprise packets are pound-for-pound as clear & effective as you'll find anywhere for general use. Just choose your colour. [50Hz ~ 20kHz Frequency Response / 2x2" Driver Size / 6 watts Total Output (RMS)]
Step 11: Choose your
Connectivity

option
Connectivity
D-link WiFi Adapter
300 Mhz, USB Powered
Logitech HD Webcam + Mic
720P HD, USB Powered
Bluetooth 4.0, USB Powered
Choose what you need from these USB-powered devices. If you need to connect wirelessly to your modem, you'll need the wi-fi adapter. The same goes with the Bluetooth adapter if you connect your devices with Bluetooth. Our choice for an HD webcam is Logitech, which also has a built-in microphone. You'll need this for Skype & video conferencing etc.
Step 12: Choose your
Software

option
Software Installed
Microsoft Office Professional 2019
Get the latest & most complete suite of Professional Edition Microsoft Office programs for the lowly RRP of the Home Edition. Includes everything you need: Word, Excel, PowerPoint, OneNote, Outlook, Publisher, Access & more. Fully installed by us - ready to go. Perpetual (never-ending) licence. RRP: $595 without installation.
Kaspersky Total Security 2020
It is critical to have strong internet security protection against viruses, trojans & hacker threats. We don't touch an internet browser without Kaspersky installed on our computers. This installation is for a 1 year licence. You can also use the serial number to protect your mobile or tablet for 1 year.
We offer two essential software programs on your PC - Microsoft Office Pro 2019 and Kaspersky Total Security. If selected, these programs are provided at a heavily discounted price and fully installed by us. We include the genuine product keys on your tax invoice for your records.
Step 13: Choose your
Warranty

option
Extended Warranty
Your PC comes with a 2-year full hardware replacement warranty.

Our PCs are built to last - we care about our customers and reputation and as a business, we don't want the cost and inconvenience of returns. So it's simple: have the best and most reliable products in the first place to ensure maximum customer satisfaction.

If you believe something isn't working as it should, simply contact us and we will troubleshoot it with you in order to determine the problem. If any hardware is found to be faulty under normal usage conditions, we will without hesitation replace the faulty part. We want our customers to be happy. You can view the full warranty here (Warranty opens in a new tab; this window remains open).

You can extend your warranty to 3 years for extra peace-of-mind.
Step 14: Choose your
Delivery

option
Delivery

We send your PC order for free and personally contact you to discuss and confirm delivery details.
We will assemble & load your PC as follows:
| | | |
| --- | --- | --- |
| 1. Operating System | Windows 10 Pro 64 Bit | |
| 2. Processor | AMD A4 | |
| 3. Memory | 4GB RAM | |
| 4. Hard Drive | 1TB | |
| 5. Optical Drive | None | |
| 6. Graphics Card | Native CPU Graphics | |
| 7. Case | Elite 344 Gray | |
| 8. Screen | 21.5 Inch | |
| 9. Keyboard & Mouse | Corded | |
| 10. Speakers | Z120 | |
| 11. Connectivity | None | |
| 12. Software | None | |
| 13. Warranty | 2 Year Standard | |
| 14. Delivery | Free Delivery | |