Pro Desktop II PC Package
Our Pro Desktop II package is built on a an AMD 220GE processor - one of the best value processors on the market, featuring Vega 3 graphics. This is a full package, including Acer full HD LED screen and keyboard, mouse & speakers. All components are reliable top-brands that we have hand-selected from our years of experience. This is one of the best packages you will find if you want to get the most for your money. Suitable for home or office use, you can modify your options prior to checkout if you need to.
Features:
Windows 10 Pro 64-bit

AMD 220GE Processor

Radeon Vega 3 HD Graphics

1TB Hard Drive

8GB Memory
Acer 21.5" Screen

9 USB Ports (2.0 & 3.1) +HDMI

Keyboard, Mouse + Speakers

2-Year Hardware Warranty

Free Courier Delivery
Full Package:
$791
Free Delivery + 2 Yr Warranty
Need to change something?
You can change/add any of the following options:
Case
Screen
Processor
Memory (RAM)
Hard Drive
SSD Options
Office Pro 2019
Keyboard + Mouse
Speakers
Wi-Fi + Bluetooth
DVD Burner
Blu-Ray Burner
HD Webcam
Warranty Length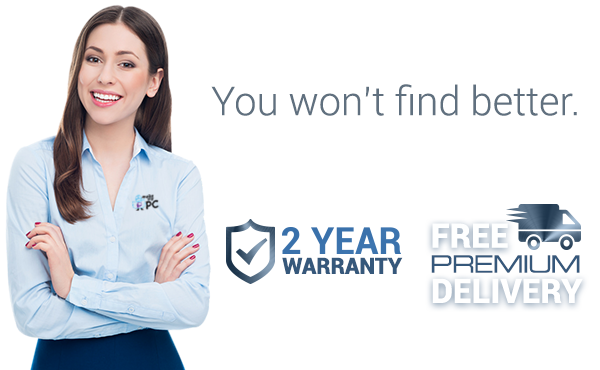 Have a question about this PC package? Ask us now.
Pro Desktop Packages
Our choices for home, student, office or professional use. Change anything you like.
Gaming PC Packages
Plug-and-play with our selection of the best value gaming rigs. Change any specs you like.