Pro Desktop Base Package
Our base home & office desktop package will easily achieve what the majority of general PC users require. It is perfect for home, office or student use. Designed to be a cost-effective full-featured solution, we have cut no corners on build quality or features - they are all premium components.
Features:
Windows 11 Pro 64-bit

AMD Athlon 3000G Processor

Radeon Vega 3 Graphics

500GB NVMe M.2 SSD Gen 4


8GB Memory
Samsung 21.5" Screen

8 USB Ports 

(3.2/3.0 & 2.0)

+ HDMI

Keyboard, Mouse + Speakers

2-Year Hardware Warranty

Free Courier Delivery
Full Package:
$799
Free Delivery + 2 Yr Warranty
Need to change something?
You can change/add any of the following options:
Case
Screen
Processor
Memory (RAM)
Hard Drive
SSD Options
Office Pro 2021
Keyboard + Mouse
Speakers
Wi-Fi + Bluetooth
DVD Burner
Blu-Ray Burner
HD Webcam
Warranty Length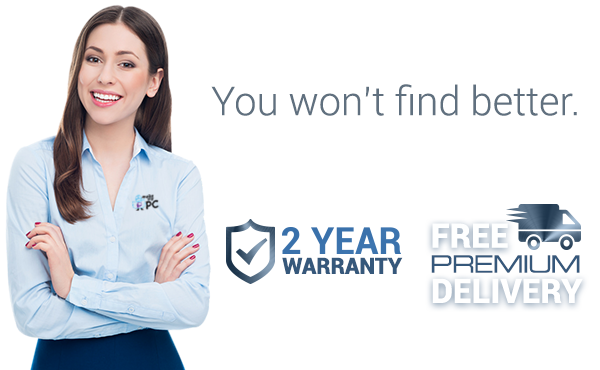 Have a question about this PC package? Ask us now.
Pro Desktop Packages
Our choices for home, student, office or professional use. Change anything you like.
Gaming PC Packages
Plug-and-play with our selection of the best value gaming rigs. Change any specs you like.