Gaming Package: Nemesis
With our Nemesis Gaming Package we give you access to a premium gaming rig for a very surprising price tag. A GeForce GTX 1660 Super 6GB graphics card teams up with an Intel i7 12700 processor and 32GB DDR4-3200 Gaming RAM. The sleek Thermaltake gaming case is one of the best designed cases we have seen for the money. This package includes a BenQ 24" 1ms gaming monitor, 9 USB ports, a Cooler Master Devastator 3 RGB keyboard & mouse combo, Logitech speakers, a Cooler Master 650w 80 Plus power supply & more. As good as the Nemesis package is, there are many options and specs you can change prior to checkout, taking it to even higher levels. We have provided these choices at these prices for you so that no one can stand in the way of you and your ultimate gaming PC.
Features:
Windows 11 Pro 64-bit

Intel i7 12700 Processor

Nvidia GTX 1660 Super 6GB Graphics

500GB NVMe M.2 SSD (3,500MBs/3,000MBs R/W)

32GB DDR4-3200 Gaming RAM

Thermaltake Gaming Case

650w 80+ Power Supply
BenQ 24" Gaming Monitor

9 USB Ports (3.2/-C & 2.0) + HDMI

Cooler Master Combo

Logitech Speakers

2-Year Hardware Warranty

Free Delivery
Full Package:
$2,360
Free Delivery + 2 Yr Warranty
Need to change something?
You can change/add any of the following options:
Processor
Graphics Card
Case
Screen
RAM
Hard Drive
SSD Options
Office Pro 2019
Power Supply
Keyboard + Mouse
Speakers
Wi-Fi + Bluetooth
DVD Burner
Blu-Ray Burner
HD Webcam
Warranty Length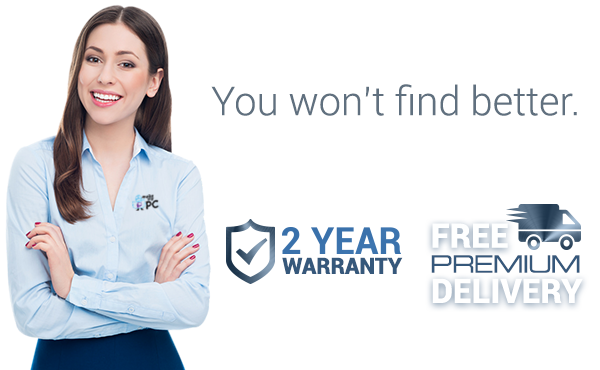 Have a question about this PC package? Ask us now.
Pro Desktop Packages
Our choices for home, student, office or professional use. Change anything you like.
Gaming PC Packages
Plug-and-play with our selection of the best value gaming rigs. Change any specs you like.